Case Example1 Dai-ichi Hotel Tokyo Seafort
Case Example1 Dai-ichi Hotel Tokyo Seafort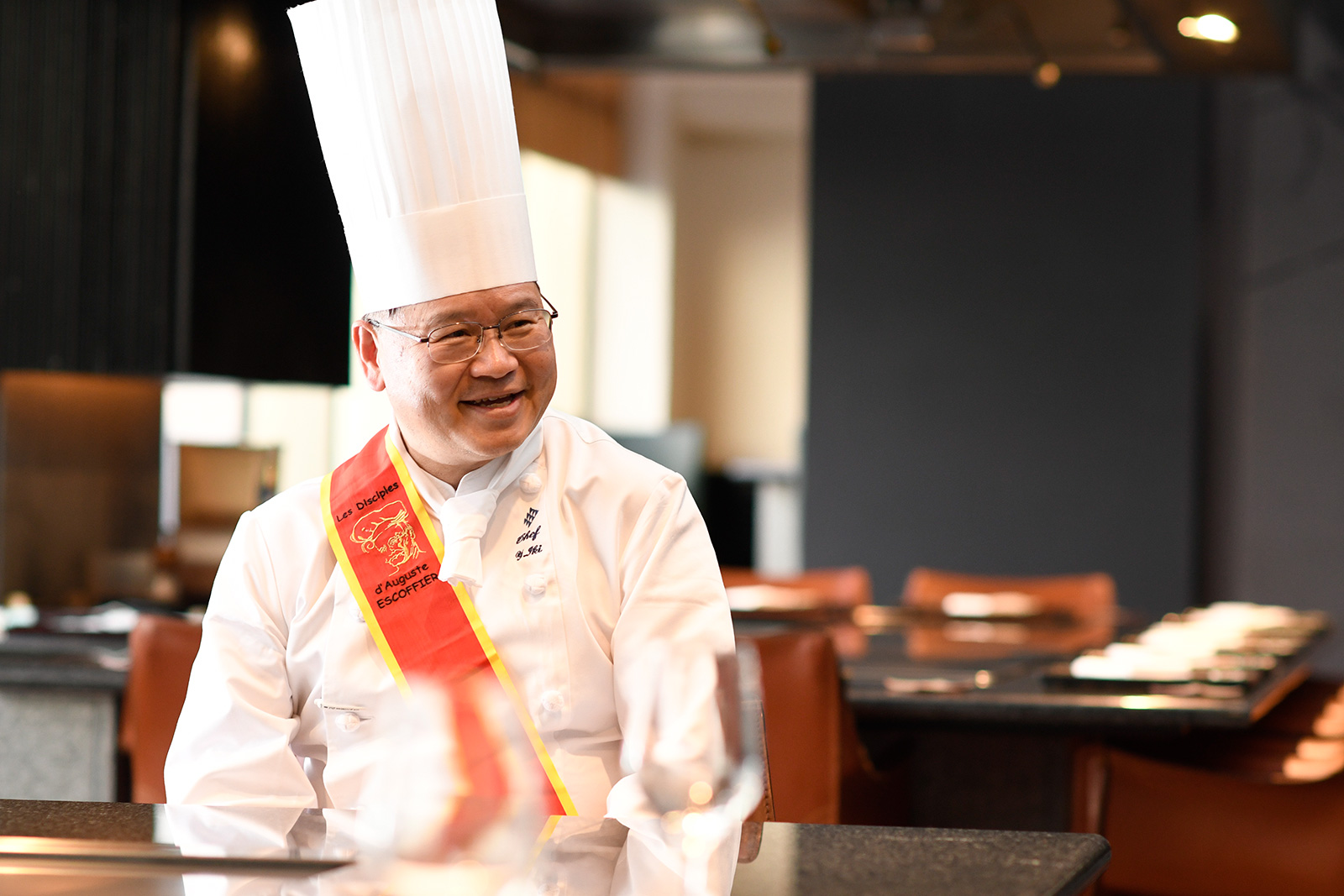 Company : Hankyu Hanshin Hotels
Location : Dai-ichi Hotel Tokyo Seafort
Representative from Teppan-yaki Tennoz: Chef Yuichi Iki


Sweetness and Size
The first time I learned about Senrei Scallops was through Hankyu-Hanshin-Daiichi Hotel Group's "Miyagi and Yamagata Fair." After having spoke with someone who went to see Senrei's approach to scallops at its plant in Miyagi Prefecture, I decided to use the product in our cooking. I discovered that Sensei Scallops are not inferior to fresh scallops in the slightest and absolutely do not become foul smelling over time. In addition, there are no scallops out there as big as these. Taking all of this in consideration, I decided that I could offer Senrei Scallops to my customers with peace of mind.
Although I have known about CAS (Cells Alive System) technology, it gave me the impression that specialized equipment would be required, so I didn't realize that it could be used so easily in cooking. I was also most likely biased against frozen scallops due to the fact that they are frozen. Senrei Scallops remain just as fresh as when they were harvested, and since their cells are not destroyed, there is no chance that it will lose its good flavor through dripping when thawed.
Cooking these scallops brings out more of their sweetness, making them so delicious that they do not require any seasonings except for perhaps salt and pepper if desired. Teppanyaki is a type of cooking in which we find out right away what our customers think about the food. However, I have no fear in serving them Senrei Scallops as I am confident about this product. Customers first talk about the sweet deliciousness and large size of these scallops.
Time-tested "brand power" of scallops from Onagawa
Before I serve Senrei Scallops to our teppanyaki customers, I tell them, "Today's scallops are from Onagawa Town, Miyagi Prefecture." When we procured fresh scallops, we were too dependent on where the scallops happened to be available and this could vary on a daily basis. However, the fact that scallops from Onagawa are always available is definitely a strong brand characteristic. I have heard that one of our regular customers actually visited Onagawa after perhaps becoming interested in the area, after having a lively conversation with a representative from Senrei that was present at our restaurant.
I also visited Onagawa. Looking at its location which is surrounded by mountains, I could experience firsthand that Onagawa is a mineral rich environment favorable for scallops to develop. Upon taking a tour of Senrei's plant, I noticed that they are really thorough about everything, which allows me to have peace of mind from a safety standpoint when using Senrei Scallops for cooking. I am happy that I was able to visit Onagawa and see everything with my own eyes. This allowed me to know something about the town that I mention each time I say "Scallops from Onagawa" to customers.
Supplementary information from Senrei
The large quantities of plankton are produced along the rias coastline of Sanriku since many minerals constantly flow into the ocean from the mountains. The scallops are able to consume a hearty amount of plankton and grow large in size through a method of aquaculture which involves suspending cultured scallops in the water.
Next Page Important factors other than taste which influence ingredient selection