Case Example 4: The Capitol Hotel Tokyu Chinese Restaurant Star Hill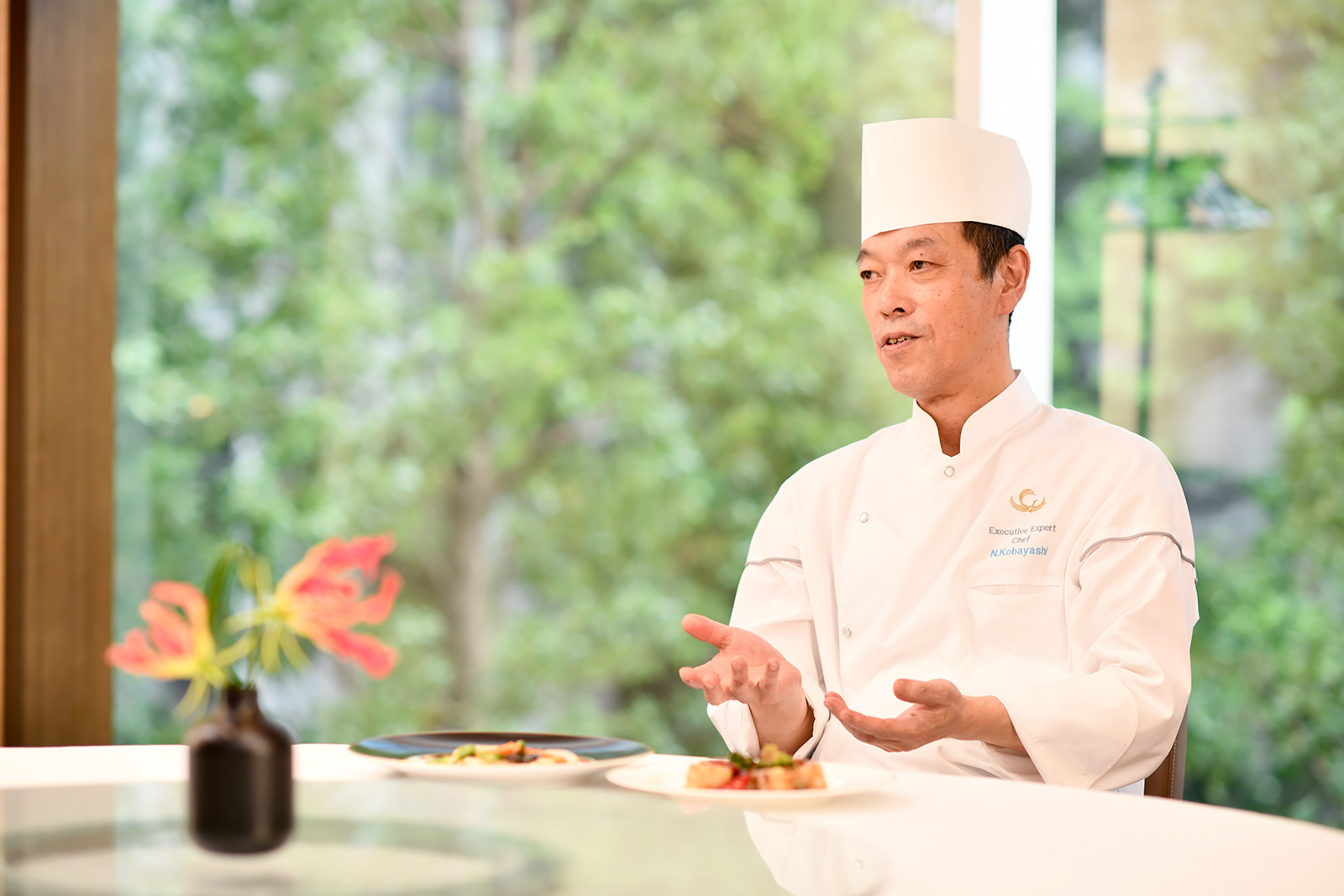 Location : The Capital Hotel Tokyu
Representative from Star Hill : Head Chef Noboru KobayashiStar Hill
A Level of Quality and Sweetness not Associated with a Frozen Product
Our restaurant held "Tastes of Early Summer Miyagi Food Fair – Delicious foods experienced by photographer Itaru Hirama" from May to the end of June, 2018. We used Senrei Scallops for an appetizer since they come from Miyagi Prefecture.
Looking at foods to be selected for use during the fair, I visited many local producers and also visited Senrei's processing facility. During my visit, I tested the scallops for the first time as sashimi (raw). I would have never thought that it was a frozen product if I hadn't been told. That is my honest opinion. In particular, the level of sweetness found in Senrei Scallops differs from other frozen scallops.
Currently, we use both fresh and frozen scallops depending on the menu. However, since taste is impacted due to frozen scallops having a lot of moisture and because of dripping, we don't use such scallops for featured dishes, etc. However, we do not have this issue with Senrei Scallops, They have elasticity even after thawing, and do not become dry after being completely cooked…they remain really moist. They are delicious even when served cold. Of course you can even eat them raw, so if you do not cook them too thoroughly, it will really bring out their sweetness. Senrei Scallops may actually be sweeter than fresh scallops.
I wouldn't have learned about Senrei Scallops if it wasn't for the fair
Since menu items with scallops are popular, we have around three kinds of scallop dishes regularly available throughout the year. I often use scallops even as a lunch dish with chili sauce or with a mix of ingredients. Today's dishes are scallops with shimeji mushrooms, broccoli, red peppers, and green onions sauteed in black soybean sauce, and scallops with asparagus, abalone mushrooms, and carrots fried in salt. Both are usually on our menu and are also often ordered as a la carte items. Usually, scallops sliced horizontally are used in both dishes, but today I thought about feeling a difference in texture. So for the black soybean sauce based dish, I cut the scallops vertically and change the way to cook them, leaving their centers on the raw side.
Cells Alive System (CAS) technology is really wonderful. I think that I would have probably kept using fresh scallops forever if I hadn't found out about Senrei Scallops due to the fair. Even if we use Senrei Scallops in the normal menu like this, they are not inferior to what we are currently offering customers. These may even be sweeter then fresh scallops, I really want to continue using them as handling is easy.

next Availability and Balance of Ingredients are Always an Issue