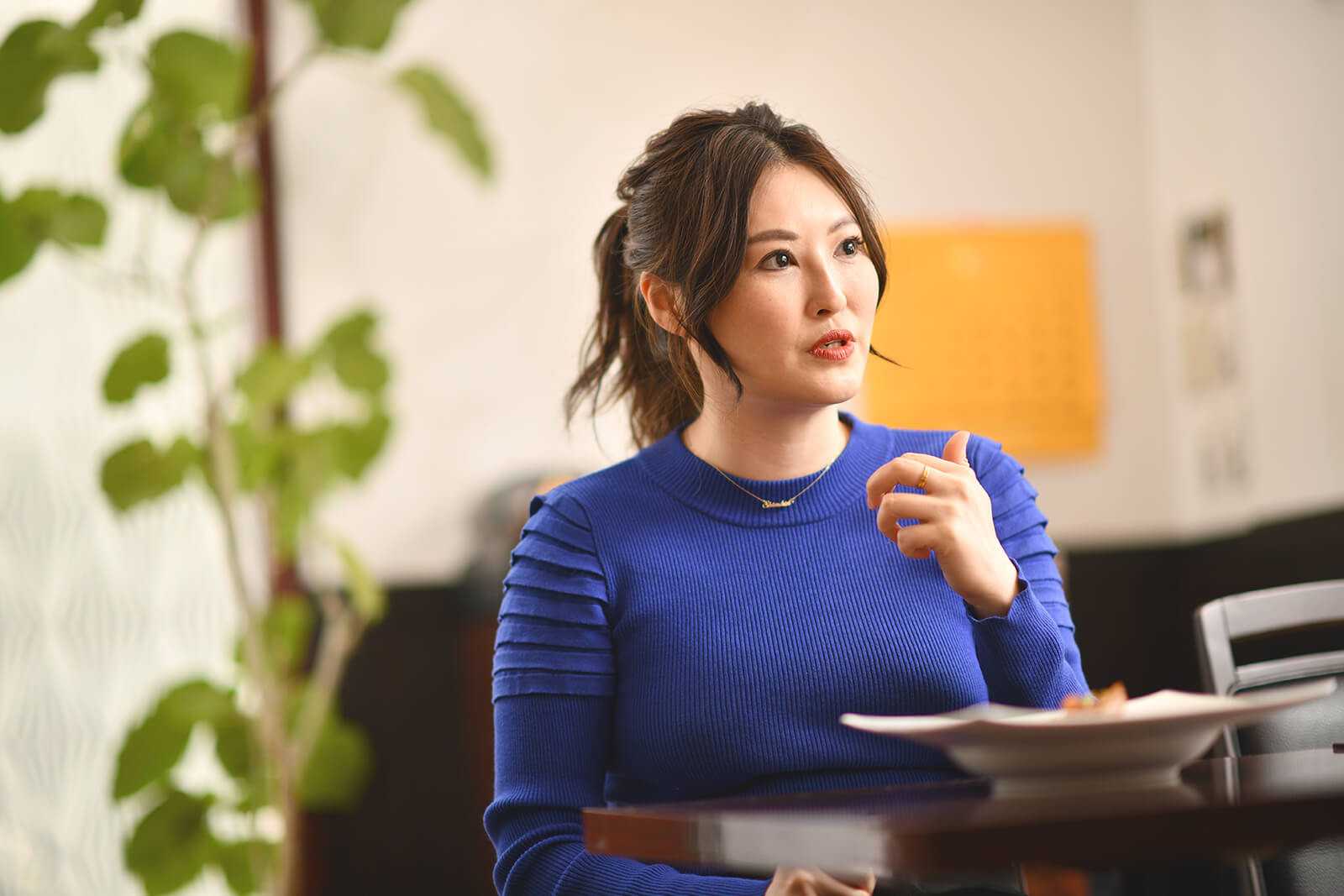 取材先
: Hong Kong Restaurant Shin Shin Nishiazabu
Representative from Shin Shin:
: Shinshin Oshima, Owner
The wonderful green onion oil, soy sauce, and sea pineapple in this dish work well together with our secret taste that only a private kitchen can deliver
The dish that we have prepared today is Stir Fried Sea Pineapple with Oyster Flavor, which is normally offered at our restaurant. Senrei Sea Pineapple is defrosted back to its original state and seasoned with ingredients such as rice wine.「Senrei Sea Pineapple,」Then we sprinkle it with potato starch and fry it twice for a crispy texture. We decided on using garlic and oyster sauce for the dish's basic flavorings. A Chinese cooking method called "Bao Guo" is used which involves initially bringing out the aroma of the fried garlic and then adding oyster sauce, homemade soy sauce, some type of broth or top-grade Chinese soup stock for flavoring. Then the fried sea pineapple is added and quickly stir fried and potato starch added to provide some thickness.
Although it is a simple recipe, there are two key elements to making the dish work. The first is the homemade green onion oil. It is carefully made using a high-quality salad oil. Adding this during the last stage of the cooking process will add more aroma. The other key element is the minced leek/red paprika. The flavor of leek and the sweetness of the paprika work well together and also add color to the dish.
When I tasted it for the first time, I noticed that the prepared sea pineapple and oyster sauce went well together. It also works well with homemade soy sauce and green onion oil when stir fried. In other words, rather than choosing a special ingredient to work together with the sea pineapple, everything was in line with the unique taste that I want to achieve. Our restaurant takes a Cantonese style approach to flavoring, but fundamentally we use a private kitchen based approach, providing our own flavors and culinary methods. For example, if we had used a different oil, I am sure that the dish would not have been so delicious.
Senrei makes it easier for us to create dishes using its sea pineapple so that it has a soft, oyster like texture
I am thankful to say that we have a good reputation among our customers, and even customers who do not care for sea pineapple tell us that its light and springy texture is similar to that of an oyster. The soft part of sea pineapple is naturally similar to the texture of oyster, but since it is further fried after being fried in "tatsuta-age" style, its moisture and umami are condensed, resulting in sea pineapple that is soft and more similar in texture to oyster. Although it may not really satisfy people who like sea pineapple as is that are expecting a distinctive flavor, I think it was a good dish to initially tell customers about.
「In regard to "Senrei Sea Pineapple," firstly I was surprised at how good its frozen condition is. That said, the product is easy to use because it is provided in a small, divided pack which allows us to prepare it so that anyone can easily eat it. If the sea pineapple is not quickly used, it will be divided into one-person portions and refrozen. Despite refreezing, its quality is not diminished.
In addition, I also think that it is great that Senrei provides its sea pineapple without the shell. This is because it is a burden when each sea pineapple comes without being removed from its shell. 「With Senrei Sea Pineapple,」 it is possible to consider dishes made using quality sea pineapple, so I think it may be easy to use it in various styles of cuisine. This may also lead to it becoming popular as a food.