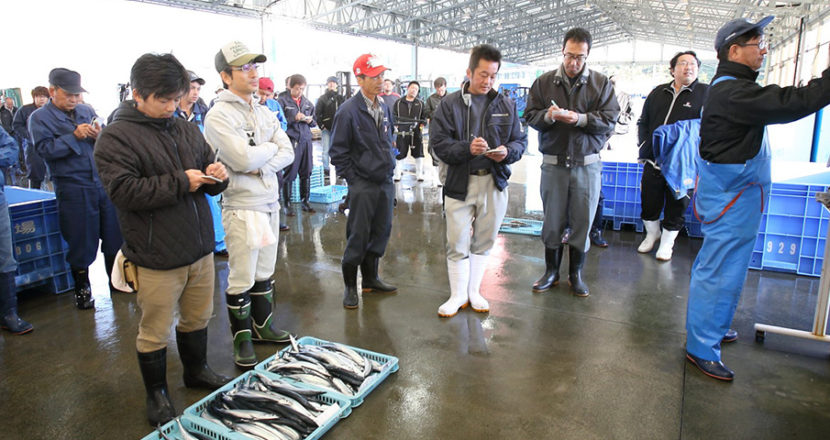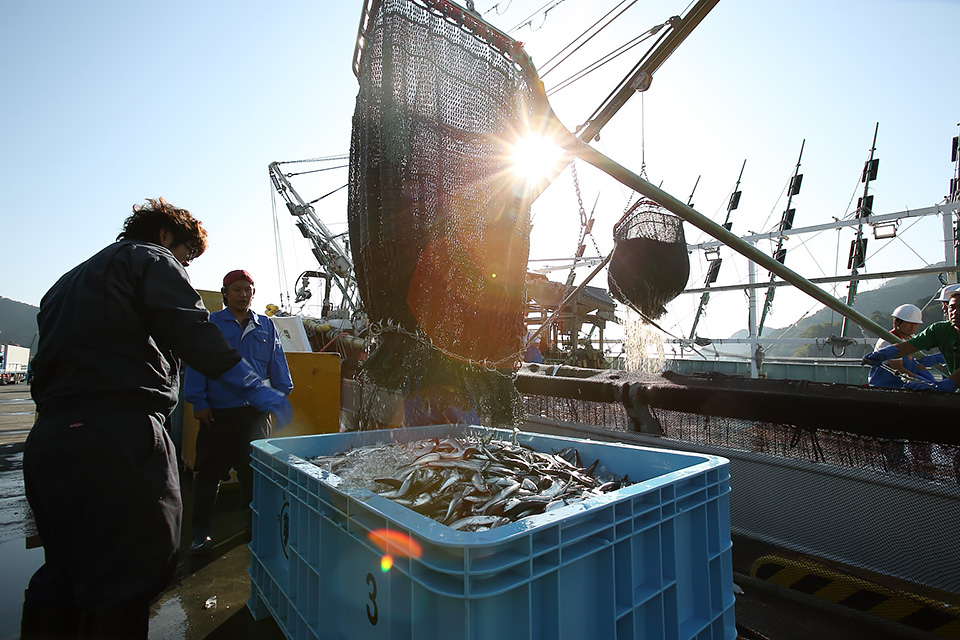 With the blessings from the sea of Sanriku-Onagawa, one of the world's three largest fishing grounds
The fishing industry thrives in Onagawa in Miyagi Prefecture, the home of Senrei, overlooking Sanriku and Kinkasan, located in one of the world's three largest fishing grounds, where Oyashio (cold current) and Kuroshio (warm current) meet. An overwhelming number of fish species are unloaded at Onagawa Fishing Port throughout the year. Onagawa is also the perfect ground for seafood farming which takes advantage of its favorable topography.
One of the most famous fish from Onagawa Port is "Samma," the pacific saury, with one of Japan's largest annual unloading. Onagawa is known for the high quality of its pacific saury, which is selected by seasoned professionals. Ishimori Shoten built up trust with local organizations and companies while operating a freezing and refrigeration business for fresh fish, with a focus on "Samma."
On the other hand, oysters, seaweed, and scallops are thriving in the fish farming industry. Onagawa's scallops, in particular, are the third-largest in Japan after Hokkaido and Aomori and the largest in Miyagi Prefecture. Onagawa is blessed with abundant plankton and minerals from the rich mountain forests – the scallops grow to become large and sweet. Okasei has strong ties with local producers through sales and processing of fresh fish, especially scallops.
Skills cultivated over the years and the determination to take on new challenges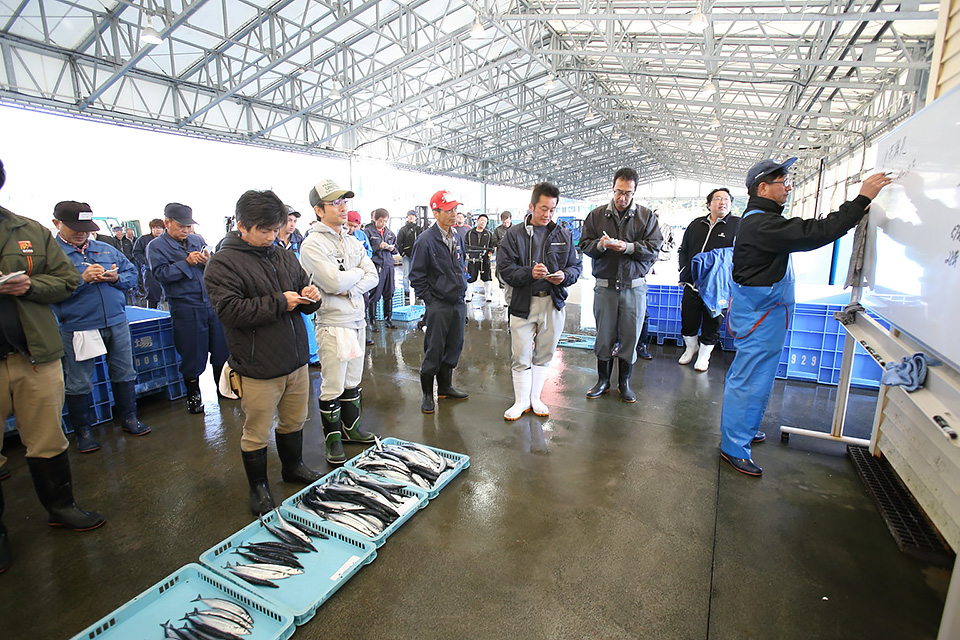 Expert Selection: Unfaltering trust between local producers
In Onagawa, where the bounty of Sanriku gathers, we have nurtured a solid, trusting relationship with local producers while valuing their cooperation. Our ability to discern the quality of the harvest between producers and consumers and provide appropriate, high-quality products is our asset, nurtured by the sea of Sanriku.
Technology & Skills: Fusion of State-of-the-art equipment and craftsmanship
We have state-of-the-art equipment in our main factory to deliver our products while maintaining the freshness and flavor of the fish/seafood as much as possible. By combining our advanced technology for quality preservation with the craftsmen's skills and experience in processing, we can discover new product possibilities.
Marketing & Development: New products that address customer needs
Based on our experience in operating and collaborating with restaurants and retail stores that are in direct contact with consumers, we continue our marketing and product development to link our abundant marine resources and advanced technological capabilities to products with higher added value, keeping in mind not only domestic but also overseas markets.
Food Safety: World-class food safety standard is Senrei's Standard
When it comes to the deliciousness of foods, feeling assured about ingredients and processing methods is crucial. To meet the high standards of hygiene requirements, we have acquired FSSC22000, a globally accepted food safety certification. We will continue to pursue even higher levels of food safety in the future.