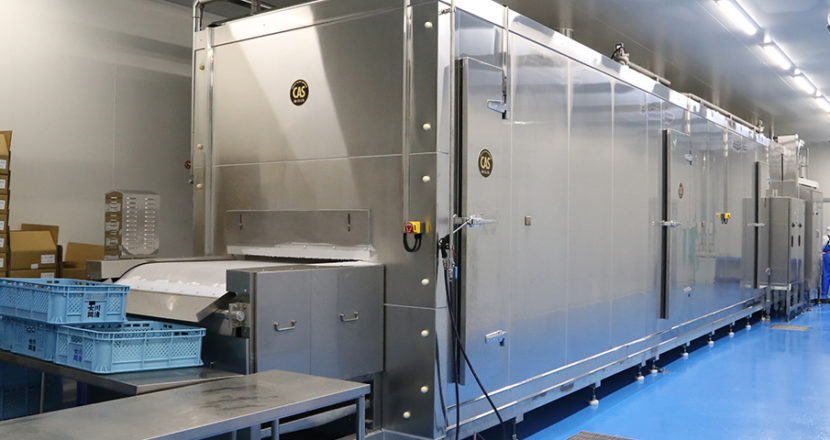 Our main plant, established in Onagawa Fisheries Processing Complex (Onagawa, Miyagi Prefecture), is equipped with advanced production facilities such as CAS (Cells Alive Systems). In addition, to meet the high-level requirements for food safety, we have acquired FSSC22000 certification, a globally accepted advanced hygiene standard, based on our own food safety policy.
*FSSC 22000 is an international certification standard developed by the Foundation for Food Safety Certification (FFSC) in the Netherlands to ensure food supply safety.
Production facility with advanced technologies including CAS Freezing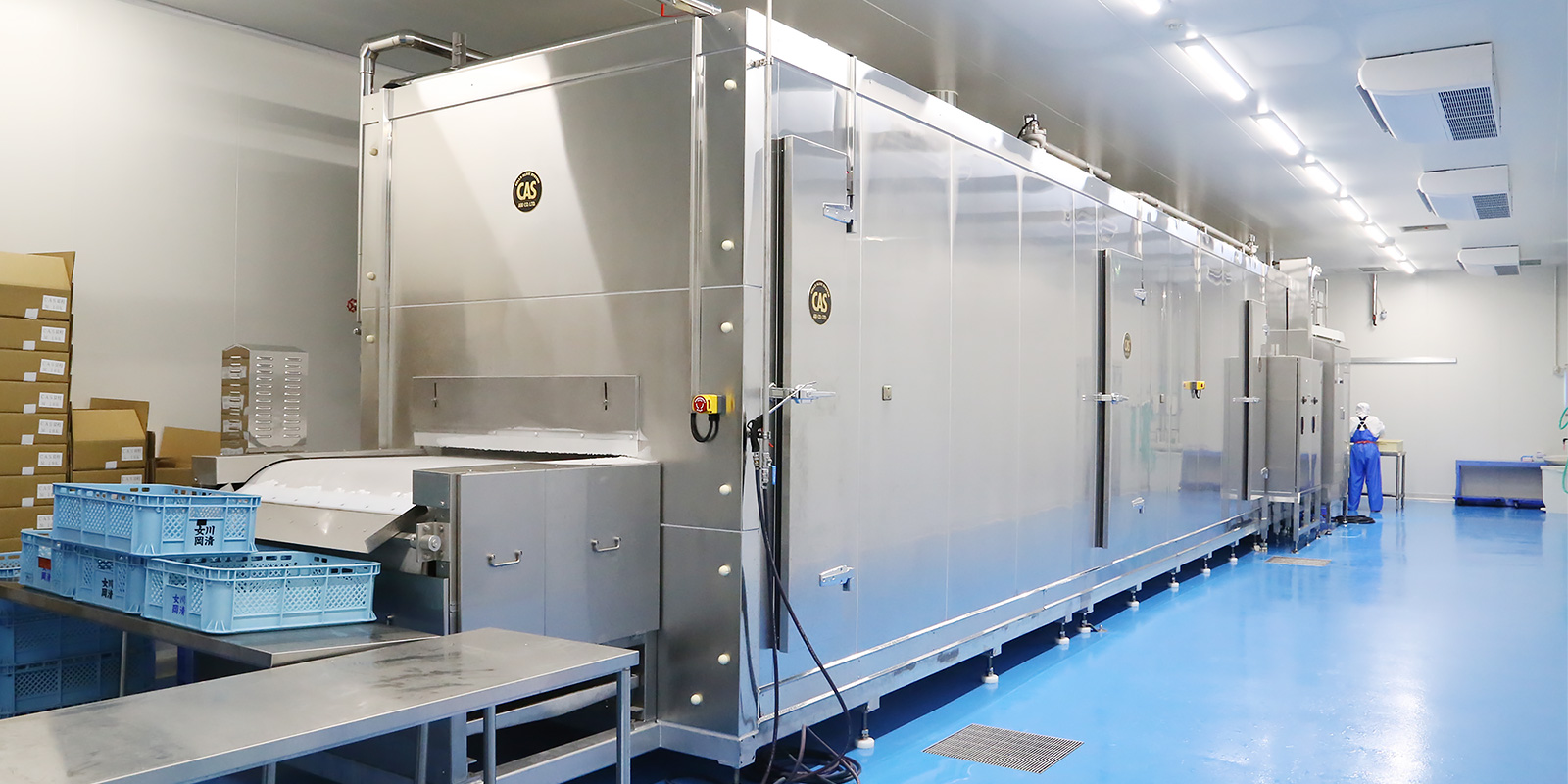 World's First Equipment Combining Tunnel Freezer and CAS Technology
At Senrei, we use advanced freezing technology = CAS (Cells Alive Systems) equipment that suppresses cell destruction. With this, we realized the world's first combination of CAS technology and a tunnel-type quick-freezing machine (tunnel freezer). This has made it possible to mass-produce the highest quality products called "CAS FRESH." We deliver high-quality "SASHIMI GRADE" products that can reproduce the freshness and flavor of freshly unloaded fish at any time, both domestically and internationally.
Tray Sealer
This is compatible with MAP packaging (Modified Atmosphere Packaging). The air inside the package is removed, and the product is stored with nitrogen. Filling the package with nitrogen lets us package products without any change in air pressure, thus preventing dripping, which tends to occur under vacuum conditions. At the same time, it enables long-term storage while preventing oxidation and preserving the flavor.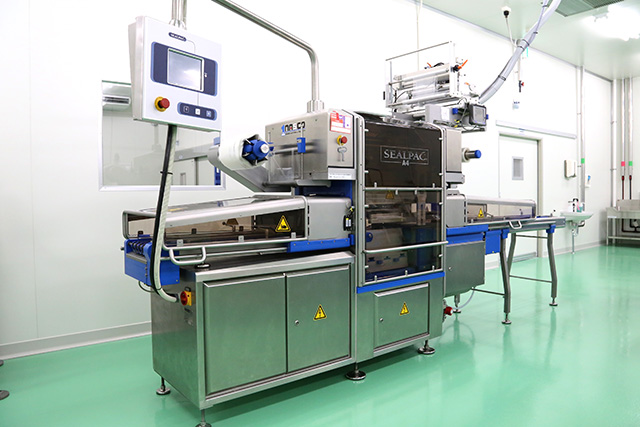 Filleting Machine
While still fresh, we can speedily process pacific saury, mackerel, horse mackerel, sardines, and other fish. We quickly and hygienically prepare fillets such as filleting into three pieces, butterflying, and with or without belly bones, based on customer requests.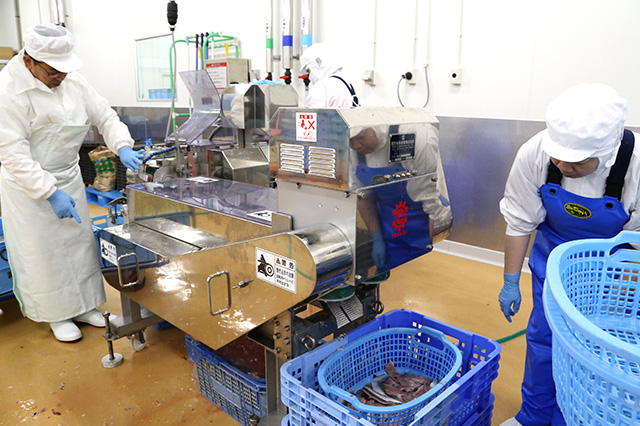 Nano Fresher R (Ultra-fine Bubble Generator)
The freshness of fish deteriorates when the blood and fat come into contact with oxygen. Using "low-oxygen ultrafine bubble water" mixed with ultra-fine nitrogen by Nanofresher R suppresses oxidation and bacterial growth, which dramatically extends the shelf life. This has also been attracting attention as a safe, reliable, and chemical-free technology.