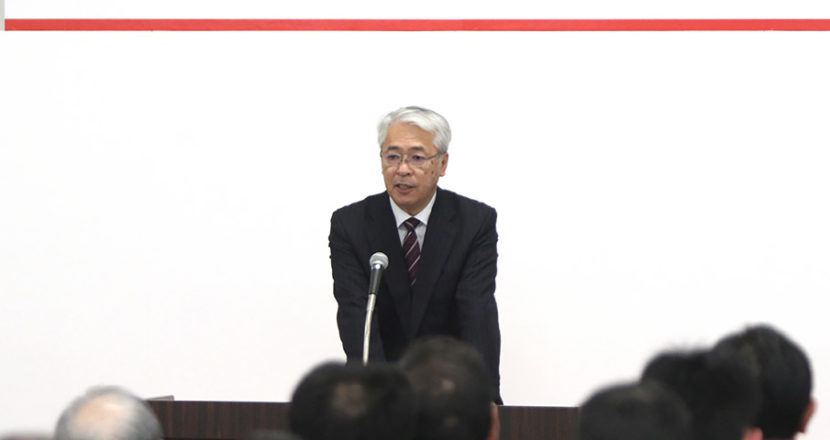 Senrei Co. Ltd. was established to leverage each company's strengths by becoming one to provide world-class products with richer added value. Ishimori Shoten Co., Ltd. has been involved in refrigeration and freezing fresh fish for many years in Onagawa, Miyagi Prefecture, and Okasei Corporation has the trust of the local community through its strong sales and processing skills.
Our goal is to establish a self-sustaining supply chain with the cooperation of the entire town and its partners and realize the local fishery industry's Sixth Sector Industrialization.
Our thoughts behind our logo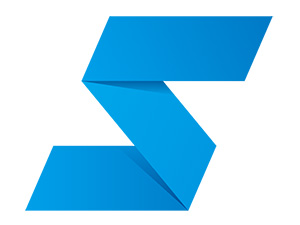 Senrei is committed to using domestically produced raw materials to make available safe and reliable Japanese delicacies from Onagawa to the world.
The "S" logo, which expresses the freshness of Japanese ingredients and the sharpness of our skills, uses sharp lines in an origami (folding paper art) motif. This logo represents the aspiration of professionals from different cultures who connect and aim higher, and the sheer determination symbolic of Onagawa; in the color of the blue flame, which is hotter than the red flame.
Company Profile
Company Name
Senrei Co., Ltd.
Address
8 Ichiba-dori, Onagawa-cho, Oshika-gun, Miyagi Prefecture
Phone
81-225-25-5100
Chairman
Chairman Makoto Oka
President Yoetsu Ishimori
Establishment
March 27, 2013
Capital
¥50,000,000
Business
Selling Fresh/Frozen Seafood, Processing Prepared Seafood Products

| | |
| --- | --- |
| 1948 | The first generation started selling oysters. |
| Around 1950 | Started distributing oysters, sea squirts, and Wakame seaweeds throughout the Tohoku area under the name of Ishimori Shoten (trading as Ishimori Oyster Store) located in Washinokamihama, Onagawa Town. |
| In the Decade from 1955 | Started shipping out fresh seafood including bonito, squids, and more, and operating the factory. |
| May 24th, 1960 | Hit by the tsunami caused by the Great Chilean earthquake. |
| Around 1960 | Relocated the head office and the factory in Kogane-machi, Onagawa town. |
| November 1969 | Established Ishimori Shoten Co., Ltd. with the capital of 6 Million Yen. The factory was moved to Urashukuhama, and shifted its main handling commodities from oysters to fresh and frozen seafoods including Pacific sauries. |
| 1975 | Constructed the second cold storage facility and the first freezing facility. |
| 1982 | Significantly increased the daily freezing capacity to 100 tons. |
| 1990 | Increased in capital to 10 Million Yen along with the Commercial Law amendment. |
| 1992 | Constructed the third cold storage facility with 3,000-ton capacity. |
| March 2011 | Completely destroyed and lost the head office building by the Great East Japan earthquake. |
| May 2014 | Moved the head office function to Urashukuhama where the factory and other facilities located. |

| | |
| --- | --- |
| March 1947 | The first generation founded "Oka Shoten" handling fresh fruits and vegetables. |
| May 24, 1960 | Hit by the tsunami caused by the Great Chilean earthquake. |
| April 1961 | Started handling seafood under the name, "Okasei Shoten". |
| September 1991 | Constructed the head office building and the seafood processing factory. |
| September 1991 | Constructed the head office building and the seafood processing factory. |
| March 1994 | Constructed the seafood center building (a retail shop) to be relocated. |
| March 2001 | Took over "Sanriku Maehama factory" as the second factory. |
| December 2004 | Constructed the processing factory with farming facility in Shikabe-cho, Hokkaido. |
| April 2005 | Opened the second shop handling seafood products within Ishinomaki Shimin Ichiba (Citizen Market). |
| May 2005 | Increased in capital to 40 Million yen. |
| October 2006 | Increased in capital to 41 Million yen. |
| March 2011 | Completely destroyed and lost two stores and most part of two factories by the Great East Japan earthquake. |
| July 2011 | Repaired the part of the main factory and restarted operations. |